Team University of Vienna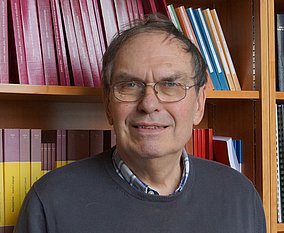 Norbert CYFFER
Norbert Cyffer has several decades of working experience with the languages in the Lake Chad area. In addition to the documentation of the grammar of Kanuri, he was occupied with language planning, lexicography, comparative linguistics, language contact and typology.
After his studies at the University of Hamburg he worked at the Universities of Kano, Maiduguri, Mainz and Vienna. In recent years he was mainly occupied with areal linguistics and language change in the Lake Chad area. He was actively involved in several research projects, which where supported by the German Research Foundation and the Austrian Science Fund.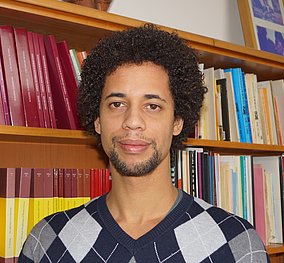 Akin WEWE
Akin Wewe studied African Linguistics at Vienna University. His M.A. thesis of 2011 investigates the role of Hausa as L1 in the primary education of Northern Nigeria. Currently he is employed as a research fellow in the project.
Team University of Maiduguri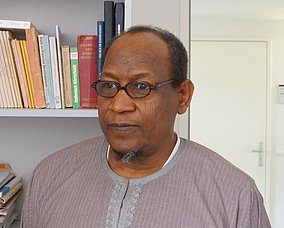 Umara BULAKARIMA
Shettima Umara Bulakarima is Professor at the Department of Languages and Linuistics, University Maiduguri. He has many years of working experience in the Kanuri language.
He was involved in extensive research, which concentrated on Kanuri phonology, grammar, dialectology, lexicography, language planning and language contact. These topics were reflected in his numerous publications.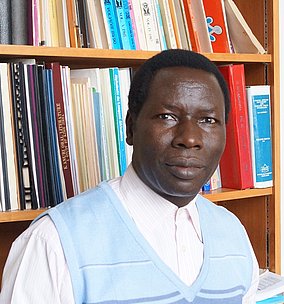 Andrew HARUNA
Andrew Haruna is Professor at the Department of Languages and Linguistics, University of Maiduguri, is a specialist on Hausa language and linguistics with special interest in comparative Chadic Linguisitics, and language contact in the Lake Chad area. In addition he has preoccupied himself to the language documantation of the Chadic minority languages.
He has published a grammar on Gùrdùng and several articles on Chadic linguistics. He took part in many research projects, funded by the Dino Leventis Research Foundation Uni - London, Sonderforschungsbereich (SFB 268), Dynamcis of Lingusitc Change in Northern Nigeria (P19408) funded by the Austrian Science Fund.